Looking for help with Alcohol Drinking?

Are you drinking too much alcohol regularly?

Do you have guilt and remorse after drinking alcohol?

Do you find that once you started drinking alcohol you are unable to stop?

Do you find that you have failed to do what you had planned to do?

Have you tried to cut down alcohol but find you can't?

Do these statements resonate with you? Do you have a concern about your drinking levels or find it difficult to control it? I have a tailored way to help you say "no" to alcohol excess so you can remain in control and experience a better health and peace of mind. As a hypnotherapist, I have been successfully helping clients for over 14 years. If you wish to discuss further, then please give Eve a call on 01737 842 683.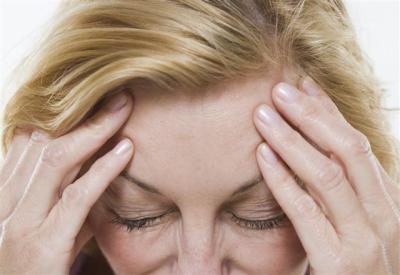 A bad habit starts innocently enough. You just want to relax, to take the edge off. You want to find something that helps you function, or maybe even find your brilliance. And then soon you find you cannot do without the alcohol and it begins to control you. You may start to have cravings for alcohol. You may find yourself unable to say "no" to alcohol. You may not be out of control but you may find yourself not in control anymore.

If you are looking to break that drinking habit and take back control then contact registered Clinical Hypnotherapist Eve Kelsey at the Surrey Hypnosis Clinic based in Tadworth, Surrey. Eve will help you take away the urges for alcohol and allow you to take back control and have choices again.
What Eve does is to help you break that drinking cycle and keep you going once you have begun to make the changes. This can be easier than you think.
Testimonial:  Thank you for helping me control and ultimately change my drinking habit. The desire for a drink is not there anymore and my new habit of not drinking is now the norm. I am converted from a previous sceptic to a preacher of your hypnotherapy work!

If you have not tried hypnosis before, try it now. When drinking too much alcohol, hypnosis and hypnotherapy can be used to take back control and this can be done in a relatively short number of sessions.

Testimonial: I contacted the Surrey Hypnosis Clinic via the internet, due to a drink problem that I had. With all the stress I had of running my own business I found that I was drinking most nights and excessive amounts, until I could not remember what I had done. This would happen at weekends too, so I decided to seek help, before it ruined my life!

When I saw Eve for the first time, we agreed to have a number of sessions to stop me from drinking for two months. I thought if this can work I've cracked it and to my amazement I have stopped drinking for over four months! It changed my life. I am healthier and a better Dad and husband. This weekend I am doing a triathlon and I would not have stood a chance to do that sort of thing before. Thank you Eve. Smoking next - so see you soon...
If you would like an appointment, please call Eve Kelsey on 01737 842 683 at the Surrey Hypnosis Clinic,

Tadworth, Surrey. Alternatively if you wish to discuss further please call or email me.
Drinking alcohol is an ever increasing and popular activity.
 
Today's work pressure, peer pressure, and emotional issues can easily lead to excessive drinking behaviour.
 
So many people have their lives just passing by - in a sleepy blur each evening. One session sometimes can be enough to take you off the habit.

Hypnosis and Hypnotherapy

Without aversion therapy, hypnosis can be used to take away the urge and cravings and improve your control of drinking and allow drinking to be sober or stop drinking alcohol longer term.
The benefits are numerous - improvement of quality of life and relationships, money in your pocket, regaining time, reduced health risks....

Testimonial: I do think that what you have done has made a big difference to me. I no longer come in and get a glass of wine, nor do I want to. I seem to be in control for once, which I haven't had for such a long time.

Surrey Hypnosis Clinic  |  

01737 842 683

|   Email Eve    | Tadworth, Surrey

The Surrey Hypnosis Clinic is based in Tadworth, Surrey, bordering Sussex, Kent and London. The clinic is easily accessible from every GU, KT, SM postcode and areas including: Ashtead Banstead Bookham Burgh Heath Caterham Claygate Cobham Coulsdon Crawley Dorking Epsom Ewell Fetcham Guildford  Horsham Kingston Leatherhead Merstham Redhill Reigate Sutton Woking